What we do..
About this site
About Health and Safety Today. HST is a free resource dedicated to small and new start business, people working from home, and home owners in general.
The aim is to share the knowledge in order to: –
1 – Demystify workplace health and safety.
2 – Apply awareness of potential disaster to the home.
3 – Promote safety at work and home to prevent unecessary illness and injury.
Business owners
By taking simple steps, business owners can apply a robust policy of safety and health to their organisation and reap the benefits of less downtime from injury and sickness, plus an increase in worker morale. This will lead to greater business respect and real financial gains.
Home owners and home workers
For the home owner and the many people working from home, we aim to bring a greater awareness of home safety and how to prevent or tackle home emergencies.
After all, our home is our world, our place of sanctuary and our greatest asset. Serious damage to our home could take years to recover from, and in some cases we may never recover.
---
---
Careers
For those looking to make health and safety a career choice, (or simply to increase general knowledge), we aim to assist in developing the practitioner's personal development so that he or she can become an expert in their chosen path and develop a very lucrative career.
If you have any comments or suggestions, please get in touch, or leave your comments at the bottom of any posts.
Consultants & Experts.
If you are a Health and Safety Consultant or an expert in any field of health and safety and wish to write an article or post then please get in touch.
We welcome all relevant content and of course you will get full recognition with links back to your own website or business.
Training and CPD
HST have teamed up with an online partner to bring you health, safety and compliance training at very affordable prices. These courses available 24/7 so you can study at a time to suit you.
Take a look today and consider upskilling yourself or your workforce.
View the e-learning library or click below to view all courses and all categories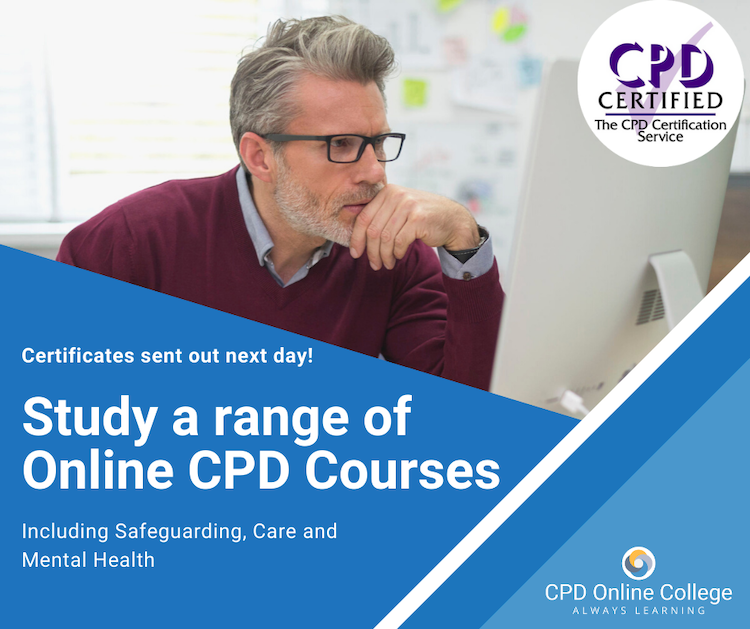 ---