Control of Substances Hazardous to Health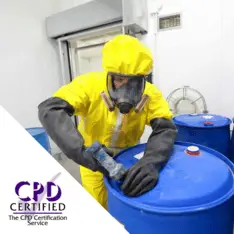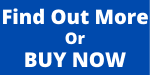 Course Description
This course will introduce you to COSHH and explore what a hazardous substance is. We will also explore the regulations surrounding COSHH, as well as employer and employee duties under the regulations. The health risks that could be caused by being exposed to hazardous substances will be explained, as well as who could be affected by each substance. Hazardous symbols will be introduced and their meanings explained, as well as the steps taken to carry out COSHH assessments and reduce risks.
In order to complete the course, you must achieve 80% or more in the final multiple choice quiz.
You will earn 3 CPD points on completion of the course, this course will take around 3 hours to complete and the certificate will last for two years.
Units Covered
Unit 1 – Introduction to COSHH – In our first unit we will be exploring what COSHH legislation is for, including what is a hazardous substance and what is covered under the regulations. We will also be looking at how a person can come into contact with hazardous substances and the job roles that are high risk.
Unit 2 – COSHH Legislation – In this unit we will be looking at the history of legislations relating to hazardous substances in the work place, as well as the different legal requirements and legislations. We will also look at enforcement action that can be taken if a duty holder is found to be in breach of the regulations.
Unit 3 – Health Risks Associated with Hazardous Substances – This unit will explore who can be affected if workers suffer from ill-health as a result of exposure to chemicals. It will also explore the common health hazards associated with hazardous substances in the workplace.
Unit 4 – Identifying Hazardous Substances in the Workplace – In this unit we will be looking at the different types of hazardous substance that can be found in the workplace and the methods of identifying them. We will then look at how important safety data sheets are and how to use them.
Unit 5 – COSHH Risk Assessment and Control Measures – In our final unit we will be looking at why it is important to do risk assessments in the work place. The steps to carry out a COSHH assessment will be explained, as well as the arrangements for accidents, incidents and emergencies that could occur.
Benefit to learner and employer.
Regardless of industry or sector, most employees are now required to undertake some form of CPD.
The updating of skills and knowledge is critical in keeping abreast of industry changes and maintaining professional competence.
Upon successfully completing the online compliance courses and passing any associated assessments, the learner is able to download and print off their own certificate as evidence of learning and CPD hours completed.
These courses can be completed at any time 24/7, meaning they fit perfectly around anybody's schedule.
It's an ideal and affordable way for individuals and businesses alike to ensure knowledge and compliance is always up to date and relevant.
View the e-learning library or click below to view all courses and all categories