Display Screen Equipment – DSE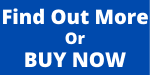 All about this course
In this DSE course we will be looking at the definition of DSE and the work station, as well as the health risks that can be caused by spending extended periods of time using display equipment. We will look at the responsibilities of the employee which ties in with the Health & Safety at Work Act 1974, as well as the regulations and requirements when using DSE. Assessments on work stations will be explained, as well as how to plan the perfect environment to avoid stress and strain on DSE users. Finally, it will also explain how users should adopt healthy postures and apply safe techniques.
This course is perfect for anyone working in an office environment. It covers the risks and best practices to ensure staff are knowledgable about DSE injuries and able to put measures in place to reduce the risks of any issues.
In order to complete the course, you must achieve 80% or more in the final multiple choice quiz.
You will earn 3 CPD points on completion of the course, this course will take around 3 hours to complete and the certificate will last for two years.
Units Covered
Unit 1 – Introduction to DSE – In our first unit we will explain the definition of Display Screen Equipment, the definition of a user and a workstation. We will also look at the injuries that can be caused from working with DSE.
Unit 2 – DSE Assessments – In this unit it will be covering the types of DSE assessments and how to carry them out. This will include the different types of DSE users and how they can carry out their risk assessment.
Unit 3 – Planning the Perfect Workstation – This unit will look at the requirements for DSE and how this helps you set the perfect work station. This includes the screens, hand support, cleaning, keyboard technique, the chair, working environment. After this unit you will understand how everything should be set out to be in line with the DSE requirements.
Unit 4 – The User's Wellbeing – In our final unit we will explore ways to improve the users wellbeing, this includes exercises, having eye tests, taking breaks, changing positions and making sure the body is positioned properly at the desk.
Benefit to learner and employer.
Regardless of industry or sector, most employees are now required to undertake some form of CPD.
The updating of skills and knowledge is critical in keeping abreast of industry changes and maintaining professional competence.
Upon successfully completing the online compliance courses and passing any associated assessments, the learner is able to download and print off their own certificate as evidence of learning and CPD hours completed.
These courses can be completed at any time 24/7, meaning they fit perfectly around anybody's schedule.
It's an ideal and affordable way for individuals and businesses alike to ensure knowledge and compliance is always up to date and relevant.
Other Courses of Interest >>> Slips, Trips and Falls in the Workplace