Now more than ever it's vital that we all remain safe at work.
Whether that's safe from disease, injury, accidents or poor mental health, it's really important that you and your employees are well prepared for the new work challenges ahead.
In order to protect ourselves in the workplace and ensure we have a happy and healthy workforce it's important that people are properly trained and informed.
In fact it's a basic requirement under the Health and Safety at Work Act 1974 that we keep our workforce trained and informed with relevant information.
So what better way to keep up to date with online Health and Safety training in bite size modules from the CPD Online College.
It's fast, it's affordable and it's approved by The CPD Certification Service.
Take a look at the choice of Health and Safety courses on offer below.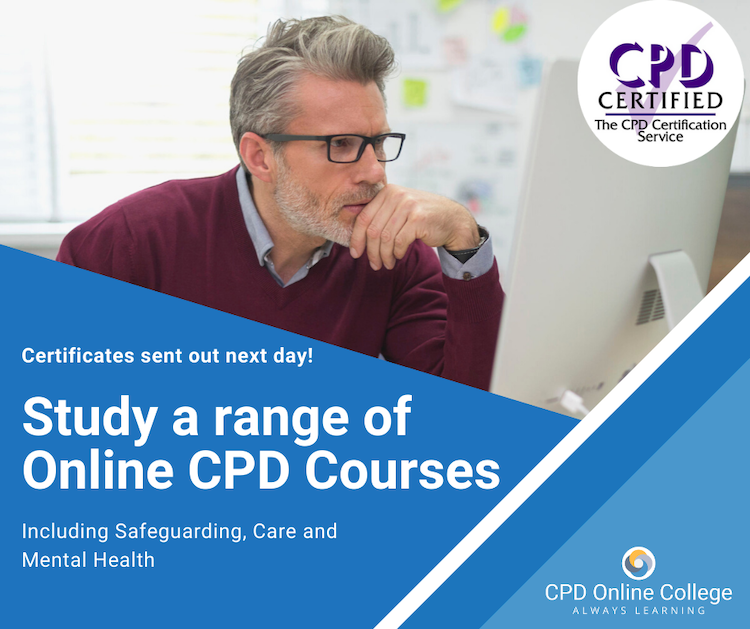 All of our health and safety courses are completed online with access granted immediately after purchasing.
Once finished, students receive a CPD approved health and safety certificate which is proof of their competence in the subject.
Each of our courses is assessed through a multiple choice exam which can be taken as many times as you need until a pass mark is achieved.
As well as our general health and safety courses, we offer online courses specialist subjects such as RIDDOR, COSHH, Ladder Safety and Asbestos Awareness.
Our DSE and Fire Safety courses are very popular with office workers too and all of our health and safety courses have been created by industry professionals to ensure quality throughout.
Review All Courses Here, or Browse Health & Safety Below.
Prices include vat unless otherwise stated.