e-Learning. Personal Protective Equipment. PPE
This Personal Protective Equipment (PPE) course covers everything that you need to know about PPE, including when people are required to wear protective equipment.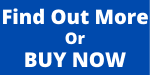 Course Description
It will look at the two main categories of PPE and give in-depth description of what is included in them and when people should wear it. We will also be looking at some of the main legislations and regulations relating to PPE as well as who is responsible for providing PPE and the reasons behind why it was introduced.
In order to complete the course, you must achieve 80% or more in the final multiple choice quiz.
You will earn 3 CPD points on completion of the course, this course will take around 3 hours to complete and the certificate will last for two years.
Fully CPD registered
Completed online with instant downloadable certificate.
Fully printed certificate.
Covers all required legislation and practices.
Complete the online multiple choice assessment as many times as you need to pass.
Units covered
Unit 1 – Understanding the term 'PPE' –
In the first unit we will be looking at what PPE is and the requirements of PPE. This unit will also look at the different regulations that surround PPE and why these regulations are important.
Unit 2 – The user –
This unit will be looking at when the user should use PPE and what types they should be using. It will also explain the steps that should be followed when carrying out a risk assessment and why risk assessments are important.
Unit 3 – Types of PPE protection –
In this unit you will study the different types of protection in detail and what protection they offer a person.
Unit 5 – When is PPE required –
The final unit will look at what types of PPE should be used and the main types of protection.
Benefit to learner and employer.
Regardless of industry or sector, most employees are now required to undertake some form of CPD.
The updating of skills and knowledge is critical in keeping abreast of industry changes and maintaining professional competence.
Upon successfully completing the online compliance courses and passing any associated assessments, the learner is able to download and print off their own certificate as evidence of learning and CPD hours completed.
These courses can be completed at any time 24/7, meaning they fit perfectly around anybody's schedule.
It's an ideal and affordable way for individuals and businesses alike to ensure knowledge and compliance is always up to date and relevant.
Other Courses of Interest >>> Slips, Trips and Falls in the Workplace